,
ART OF CAMPARI: The bitter red liqueur at the heart of one of Italy's most potent aperitivi has inspired plenty of innovative imagery. See how Campari created its suave brand aesthetic through groundbreaking advertising and packaging design. Just don't blame us if you leave craving a Negroni. Estorick Collection of Modern Italian Art (Islington), £6.50 (included in gallery admission), just turn up, until 16 September 2018
LUNCHTIME HARP RECITAL: Three of Europe's most exciting classical musicians are coming to Spitalfields for a concert of music for the voice and harp. Soprano Héloïse Werner, mezzo-soprano Lucy Goddard, and Official Harpist to HRH The Prince of Wales, Anne Denholm performing celebrated works by women composers beats your lunchtime date with a supermarket meal deal any day. Draper's Hall (Spitalfields), £4/£5, book ahead, 1pm-1.50pm
WIND IN THE WILLOWS: Here's a soothing bit of English pastoral escapism to ease you into the weekend. The Kenneth Grahame classic about the hijinks of a motley crew of anthropomorphised woodland animals has been adapted for a series of alfresco performances. Peckham Rye Park, £12.50 adults/£8.50 kids, book ahead, 5.30pm, until 17 August
KERB CAMDEN LATE: Your street food faves are staying up late at KERB Camden to bring you delights such as jerk chicken nuggets, tofish tacos, and cheese drenched hand-rolled pasta. As it's Friday, the market will also play host to some banging DJs and KERB's signature cocktails. Camden Lock Place, free entry, just turn up, 6pm-10pm
WIFI WARS: Back by popular demand, the Wifi Wars team are hungry for more fierce screen-to-screen combat. Thanks to their massive network, the whole audience can compete with each other, as well as gamers across the globe as part of a live broadcast. The Royal Institution (Mayfair), £16, book ahead, 7pm-8.30pm
VIVA COLOMBIA: Celebrate Colombian Independence Day with the sounds of its golden musical eras — from classic Discos Fuentes of the 70s and 80s to traditional folk sounds. The Jazz Cafe is welcoming some of today's best Colombian musicians, including Latin legend Elpidio and Criollo, who play joropo music that characterises the Colombian Savannah. Jazz Cafe (Camden), £10-£20, book ahead, 7pm-10.30pm
ART OPEN HOUSE: Bring a bottle of your poison of choice and wander into the humble abodes that line Columbia Road. Not just any homes, mind you — 10 artists will be exhibiting and performing their work across four flats in an intimate evening of discovery, wine and spontaneity. Columbia Road (Bethnal Green), £15.99, book ahead, 7pm-11pm
BARBARA BROWNSKIRT: The poet in residence at a Penge bus stop reluctantly invites you to her patriarchy-fighting, Judi Dench-fixated poetry comedy show. See Who Do You Think You Are? Barbara Brownskirt?, the hit solo show from Karen McLeod. Royal Vauxhall Tavern, £6, book ahead, 7.30pm
OPERA AND FIZZ: Experience a bit of old world glamour at the National Liberal Club, where an international line up of opera singers is waiting to enchant you with arias and ensembles. There's an extra long interval for you enjoy a complimentary glass of prosecco and get a closer look at your beautiful neo-Gothic surroundings. National Liberal Club (Westminster), £25, book ahead, 7.30pm
POP UP SCREENS: Fans of outdoor film screenings and 80s teen classics, get ready to fist-pump the air like Bender, because tonight's your lucky night. Come rain or shine, Pop Up Screens will be showing the John Hughes teen classic The Breakfast Club in Bishops Park. There's also pizza, popcorn, and a well-stocked bar. Bishops Park (Fulham), £12.50, book ahead, 9.15pm
Good cause of the day
Take in London's most beautiful green spaces on a half marathon through Hyde Park, St James's Park, Kensington Gardens, and Green Park. Action for Children ask that you raise a minimum sponsorship of £350. Don't worry, the event's not until 14 October, so you've got plenty of time to bug your friends and family to donate.
Fun things to do with our friends and sponsor Funzing…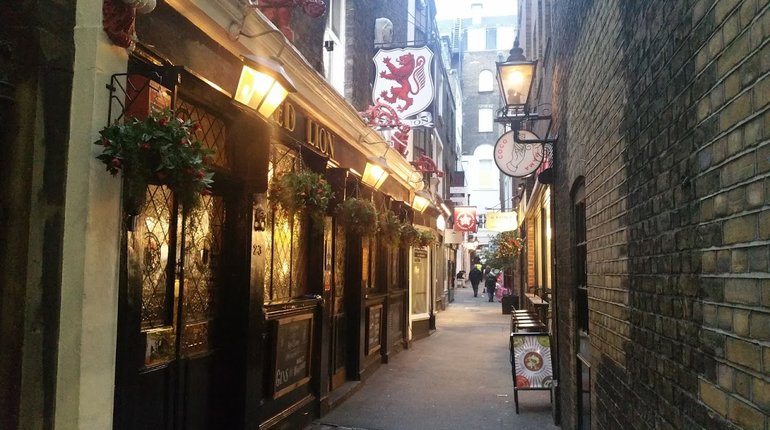 London is a city of incredible transformation. With structural remains that date back to ancient history still in existence, this unique walking tour takes in Lost London in all its former glory. From the Titanic booking office to the graveyards of man's best friend, you'll discover the weird and wonderful places that used to exist in the capital but are now only committed to memory. Using old photographs, newspaper cuttings and stories from the past, you'll be amazed at what has largely been written out of our history books…
Get tickets
Take to the waters and glide about in this beginner paddleboarding session. By the end of it, you'll be standing up and paddling solo, and there's plenty of help on hand to improve your technique. Change of clothes required.  Get tickets
Have you visited London's Roman ampitheatre? What about London's Medieval market places? Hear weird and wonderful tales of our beautiful city as you take a walking tour, seeing everything from centuries-old churches to the hanging place of William Wallace. Whether you've lived here all your life or are visiting for a few days, you're sure to learn something new about London. Get tickets
Cross gas lit alleyways and stroll by ancient pubs as you discover forgotten parts of London. See the world's smallest police station and visit London's most superstitious hotel on a walking tour covering everything weird, wonderful and London. £12 Get tickets